ABOUT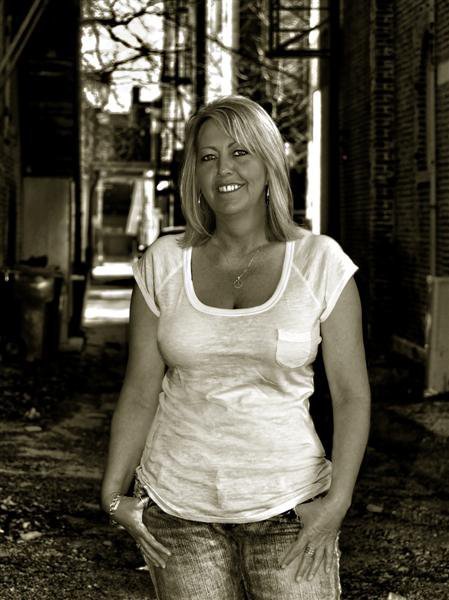 About me – Who Am I?
I am…
a daughter, a sister, an aunt, a friend, and…a photographer.
I am…
a chocolate addict. Don't exercise as much as I should. Not shy. Very optimistic. Sometimes forgetful. I cry as well as laugh at myself…a lot.
I am…
the most comfortable when I am barefoot in jeans and a t-shirt. Totally casual is my favorite attire!
I am..
Inspired by music and love all genres. Impulsive and creative. Quote collector.
I am…
usually up by 5:00 every morning. I am my most creative in the early morning quiet of a new day. (like mother, like daughter)
I am…
a dreamer. Dreams don't always come true but, still, I dream.
I am…
passionate about photography. I love to capture the gleam in a babies eyes when they hear their mommies voice, Seeing a child's fearful glances turn into smiles and giggles make me smile. A senior who let's go and has fun while being photographed warms my heart. A Daddy's tear when he sees his little girl about to become someone else's forever love, tugs at my heart.
I am…
BLESSED! I can truly say, I do what I love, and I love what I do!

Life is good! Keep on smiling!
* about us photo taken by Amy Tobias Photography


FAQ's & TIPS





If you are looking for the perfect shot to last a lifetime such as weddings, children, family or a special scenic shot then contact me.
Even the oldest building with nature taking its place on the land is a beautiful scene against the Iowa landscape. Although I am not native to Iowa, I enjoy every minute while "setting the scene" for my next shoot. Nothing energizes me more than exploring locations, finding the hidden potential in a sunset, a garden flower, or a deteriorating building.
Whether you want a landscape image printed and framed for your home or office, or you need a current photograph of yourself and family, I hope you will call on me to help make that happen.
Your session should be a memory that you will not forget.

Below are some frequently asked questions:

Q - Where will we take the pictures?
A - Your choice. I have a small studio set up at my home or we can go to your choice of locations. Don't know exactly what you are looking for? Let me help! I find it challenging and yet fun to go out and find a perfect spot for our session.

Q - How many outfits should I bring?
A - As many as you want. Keep in mind most sessions are an hour or less but, we can always add more time if we are having a blast, right?

Q - Should I wear extra makeup?
A - Yes, and bring it along in case you need to freshen up!

Q - For a group session, should we wear the same colors?
A - This is up to you but I will add, coordinating colors will make for a much better quality of shot. If you need some advise, call me.

Tips - Make sure your fingernails are clean and polished or clear, I suggest if you need a haircut to do so at least a week prior to photo session, bring me those babies at their happiest hour of day, try to avoid stripes and for glass glare a good tip is to remove your lenses or borrow a set a frames from your provider.

The Q & A list could go on and on. Call me, let's discuss any questions or ideas you have. You know the old saying," two heads are better than one."


PRICING


Sitting Fees:

Family*/children*/maternity/couples $75.00 (* up to 5 people each additional person $5.00 pets included at no additional charge)

Pets: $35.00 for one each additional $5.00

*Family sitting fee includes 1/2-3/4 hour for on site session. Travel expense will be added for additional location.

Ala Carte:

4 X 6 - $10.00
5 X 7 - $ 12.00
8 X 10 - $ 17.00
11x14 - $22.00
8 Wallets - $ 14.00
16 X 20 - $ 45.00
Digital Image - $25.00 (per image)
4x6 proof book (up to 30 portraits) with clear cover - $45.00
8x10 proof book (up to 40 portraits, 4 per page) with clear cover - $55.00

Custom design charges will apply for collage and coffee table books/albums. This can be discussed at session.

Packages

Package A - $45.00 (one pose)
1 8x10
2 5x7's
8 wallets (one sheet)

Package B- $65.00 (2poses)
2 8x10's
2 5x7's
16 wallets (8 per sheet)

Package C- $130.00 (2 poses)
1 11x14
2 8x10's
4 5x7's
24 wallets (8 per sheet, choice of 3 poses)

Metallic, canvas prints, coffee table books, session CD slideshow with your choice of song and much more available for an additional charge. CD's are available with a package purchase at the below prices.

copyright release CD 325.00

Oh~la~la (aka Boudoir) Session $180.00 Sensual images for women in "boudoir style". Bridal boudoir photography is becoming particularly popular. Brides often have an album of boudoir style photographs made as a present for their significant other. Not getting married but have someone special....more common themes for boudoir photography are anniversaries, birthdays, Valentine's Day, Christmas, weight loss, and for soldiers overseas. This session generally takes about an hour. Sitting fee includes a 4x6 flip book of 25+ images. Ala carte portraits are also available. See pricing.

Kick it up a bit with a session that's packed full of fun!

Watch Me Grow
$180.00 (newborn -1 year old)
Package includes 5 sessions during the first year. Newborn, 3 months, 6 months, 9 months, one year birthday pictures taken with real birthday cake!! "My 1st Year" CD slideshow with music will be included with your 1st year order. (this will be your favorite 4 shots from each session)

Kiddies Holiday Portraits
150.00 (100.00) with Watch Me Grow package)
Package includes photo session with props for the 3 following holidays- Easter, Halloween, and Christmas. All packages come with one 8 x 10 and two 5x7's.

Senior Portraits
$250.00
Digital or printed yearbook picture
1- 8 X 10
2- 5 X 7 (same pose)
24 Wallets (3 poses)
4x6 spiral binded proofbook (up to 50 photos)

This will be something you look back on forever. Senior package includes sitting fee and up to 2 hrs. of photography. Bring as many outfits as you want, you can even have a friend in some of the shots with you. Additional time will result in a charge of $25.00/1/2 hr. Additional photos are available - refer to pricing above.

Freshmen Portraits
That's right you read it correctly! Why let the seniors get all the good stuff. Show off your freshmen year with portraits of you having fun! Plus as an additional bonus, if you come back for your senior session, I will give you 5 sheets of wallets FREE!
$175.00
2 - 5 X 7 (2 poses)
12- Wallets (2 sheets) (2 poses)
50 rep cards to pass out to your friends!
Don't forget to come back for your senior session!
Freshmen package includes sitting fee and up to 1 1/2 hrs. of photography. Bring as many outfits as you want, you can even have a friend in some of the shots with you. Additional time will result in a charge of $25.00/1/2 hr. Additional photos are available - refer to pricing above.

Wedding Portraits

Elite Package $ 1050.00
1-16 x 20 print
4x6 spiral bound proof book (up to 100 pictures)
This package includes engagement, pre wedding (hair and makeup) pre or post bridal party, ceremony and 2-3 hours of the reception. The Elite package includes an additional photographer to help capture your most precious moments.
copyright release CD of wedding day pictures 325.00

Essential Package $ 850.00
4 X 6 spiral bound proof book (up to 100 pictures)
Essential package includes engagement/pre-wedding shoot, pre or post bridal party, ceremony and 2-3 hours of the reception.
copyright release CD of wedding day pictures 325.00

"Rip It Up" (aka) "Trash the Dress" $ 200.00
Ready to have some fun?! Not sure what this entails, let's talk. Package includes up to 1 1/2 hour session and $25.00 print credit. Go shopping, get an old wedding dress drag out those cowboy boots, flip-flops or bare feet and let's hit the dirt! This will be a memory that's sure to last a lifetime.

Don't see a package that fits your needs? Let me know and we can discuss!

To order click on "preview order" and then the selection you wish to order from.

Photographs will be taken at Reflected Memories studio or at location of your choice. Additional charges will be applied to travel to off site locations. Sitting fees due at time of booking. All weddings require 50% deposit at booking and the remainder due 2 weeks prior to the wedding. Photos will be available within 1-2 weeks of session. At that time if more editing is desired we will discuss pricing.

Photographic Product Price List Disclaimer:
Prices listed for above products are for matte finish color photographs from the lab and do not include cost of photography shoot. Price is for photographs only, framing not included. Sitting fees are due at time of booking. Wedding packages require 1/2 deposit at time of booking. No Refunds on any orders or sitting fees. All Prices subject to change without notice (The lab doesn't always give us notice before raising prices.) Some cropping may occur on smaller sized prints.

Optional Photographic Products Available:

Photo books are available and will be priced according to album chosen and number of prints.

Enhanced editing ranges from $20.00/hr and up depending on how intense you are looking at. This can be discussed at booking or once your proofs are posted if you desire further customization.

Photograph Copyright Ownership Policy:

Reflected Memories Photography® owns the copyright (©) to all portraits taken for all clients which hire Tina Starnes- and/or Reflected Memories Photography® for any and all occasions.